Going organic for my baby!
Summer is here, and lots of new changes are here, too. I am pregnant with a boy and gearing up for a new, exciting chapter in my life!
Of course I have been reading up on all things baby, and in doing so I have found even more reasons to go organic and to really know what's in the products you use every day. Many commonly used ingredients in baby and beauty products are linked with cancers, reproductive disorders, and allergies. What's more, many countries have banned the use of these products in the manufacturing of beauty and baby care product and toys! The city of San Francisco has even banned the sale of some baby toys containing phalates, PVC, BPA, and DEHP. Most of these plastics can be found in some conventional beauty products as well.
Thinking about all this, I'm as proud as ever to offer a variety of organic and natural product lines which leave out all these nasties—while practicing sustainable, "green" production methods. I know you will enjoy them too! My favorites right now are Max Green Alchemy Shampoo and Conditioner (makes my dry beach hair silky soft) and Eminence Organics Tropical Vanilla Sunscreen (so yummy on my skin, nourishes and softens while protecting from the sun).
Need to find these hair care products and skin care products? We have them at Terra Bella Salon, just for you!
And now, I leave you with a gorgeous view of Maui, as I was hiking with our dog!
Ciao for now,
Terra, owner of Terra Bella Salon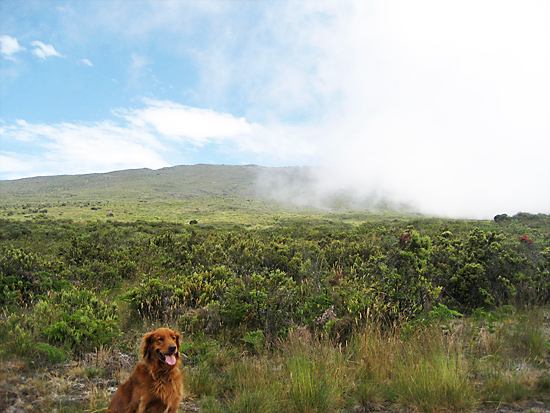 Comments